Connecting Your
Body and Mind
For An Inspired Life
BOOK ONLINE
Welcome
Inspired Body & Mind focuses on providing professional, personalised chiropractic care to help you not only get well, but stay well.
Chiropractic care encourages your body in treating itself naturally. Working with the cause rather than the symptom, optimal health and wellbeing is within reach.
Our wholistic to healthcare recognises your innate ability to heal. We look to improve the body's structure and function to optimise nerve supply and your ability to function at your best.
We always look to inspire and empower a sustainable lifestyle that allows for both resilience and performance.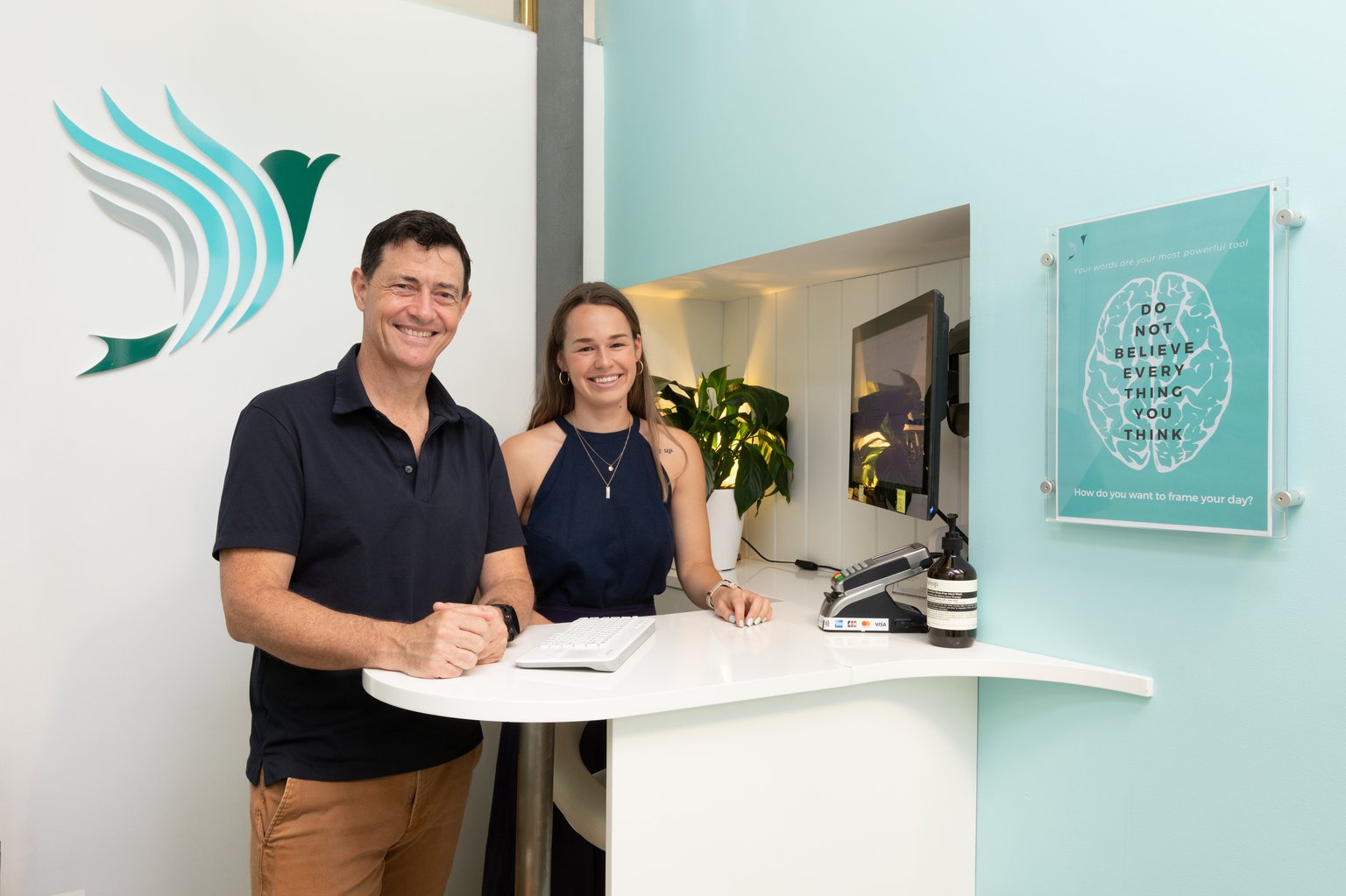 Our Approach
The team of chiropractors & psychologists at Inspired Body & Mind take a holistic approach to health, and passionately believe that everyone can and should live an inspired life. Inspired Body & Mind was founded at Alexandria in 2012 with a revolutionary approach to healthcare based on addressing two very simple questions.
What are the fundamental requirements for living a healthy and inspired life? What strategies do I need to have in place to fulfil these requirements; to ensure I not only get well, but stay well?
Change is often driven by a crisis—the greater the crisis, the greater the change. After twenty years training and working as a Chiropractor, Dr. Matt Constable was faced with overcoming an aggressive bone tumour that was eating away a vertebrae in his lower back. With limited viable medical options available, an inability to work or exercise, and a risk of catastrophic failure growing each day, it raised the very real questions mentioned above—how do I get well and stay well?
By embracing this holistic approach of meeting the fundamental requirements for exceptional health, being supported by a caring, professional health care team, and consistently living the clearly formulated strategies to suit his capacity and goals, Matt's life changed dramatically. Not only did the cancerous tumour completely resolve but he is now healthier on every level, enjoying playing with his kids and competing in Marathons and Triathlons all around the country.
This is what our team at Inspired Body & Mind are committed to bring to your life—a holistic, multidisciplinary approach, passionate about helping you live the inspired life you deserve.
Where are we?
Nestled in the bustling heart of Alexandria, you can find our practice on Floor 1 at 21 Fountain Street, opposite Woolworths. Fountain Street is home to an abundance of cafes and eateries to explore whilst waiting for your appointment, and experience what Alexandria has to offer! Street parking is available on the surrounding streets, or you are able to park at the Woolworths across the road.